Hold Your Next Event at Romolo Chocolates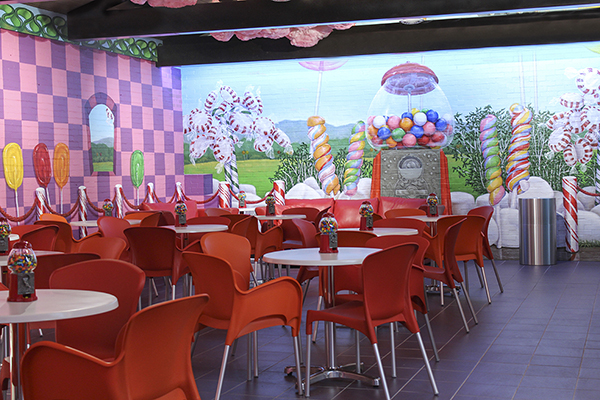 Sugar is Romolo Chocolates' event space featuring Romolo's sweet treats and a fun space to celebrate birthdays, baby and bridal showers, meetings and other occasions.
Located just off the Romolo Chocolates' piazza, guests enter Sugar through a tall, wooden "Harry Potter-like" exterior door. Upon opening, patrons are greeted with an incredible scene inspired by the whimsical worlds of Candyland, Willie Wonka and Alice in Wonderland. The design for Sugar was crafted by artist Rabecca Signoriello.
Rabecca spent three months custom painting the walls and ceiling, with the largest painted gummy bear reaching over 5 feet tall toward the 20 cotton candy clouds floating overhead. The fun continues on the Starlight Peppermint stage, perfect for music, performances and gift opening.
Event options include:
Ice Cream Social
An ice cream sundae buffet created with choices of Romolo Chocolates' ice creams and fresh toppings
Candy Crush
A complete candy buffet built with choices of Romolo Chocolates' confections, which includes to-go bags for guests.
Tea Party
Guests choose from a variety of loose leaf teas for their own cups of tea paired with choice of Romolo Chocolates' handmade biscotti, cookies, brownies and famous sponge candy.
Shower Me
Baby or bridal, guests will have a selection of Romolo Chocolates' beverages, confections, cupcakes and/or cookies — and a stage for gift unwrapping. Shower favors are included.
Birthday Treat
A birthday buffet filled with choice of Romolo Chocolates' confections, cupcakes and/or cookies with to-go treat bags for guests. Take the stage for gift opening.
Sweet Business Deal
Innovate and create gathered around chosen Romolo Chocolates' beverages, confections, cookies and/or muffins.
Espresso Go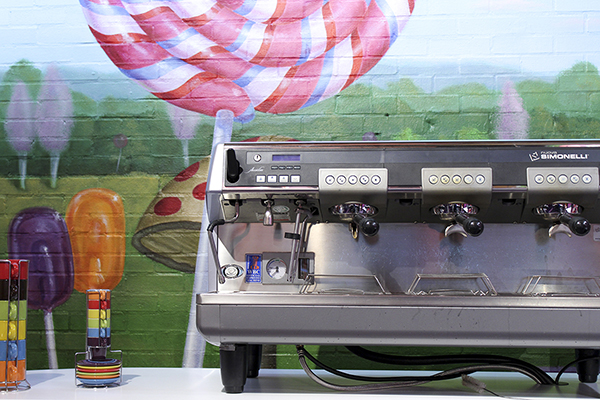 Choose from Romolo Chocolates' espresso drinks made to order by our baristas and paired with choice of cookies, brownies and/or confections to compliment the coffee.
Pairing Up
A tasting party for legal-age adults includes Romolo Chocolates' confections paired with Mazza Vineyards wine or Brewerie beer. Optional karaoke is available.
Musical Genius
A concert party for serious listeners complete with Starlight Peppermint stage. Choose from Romolo sweets, drinks and Mazza wines or Brewerie beers.
---
To Book An Event:
With space for 80 guests, Sugar is available for Tuesday through Saturday events.
Events must be booked at least one month in advance with a required deposit. For more information about this truly sweet venue, please call 814.452.1933, email mail@romolochocolates.com, or use our online Contact Us form.

Save
Save
Save